Chloe is a gifted Spiritual Medium, Psychic, specializing in Twin Flame aka Twin Souls. It is her Spiritual mission to help as many as she can to achieve final reunion. However this is not her only area of gifts. Chloe is an Energy Reader, Healer and a natural born Spiritual Advisor.  It has taken her years to realize this is what she should have been doing her whole life. You can read about it in, The Beginning of her spiritual awakening, in the About me section.
Chloe has the gifts of Clairaudience (hearing), Clairvoyant (seeing,), Clairsentience (clear feeling), Claircognizance (clear Knowing), Clairalience (smelling) and sometimes Clairgustance (tasting), Psychic Medium, a Dream Interpreter & and Remote Viewing.  Chloe loves to do "Spiritual Energy Healing" and Reiki.  She can send long distance Energy Healing to some of her clients.  
So you think you've met your Twin Flame, Twin Soul. Are you experiencing the
signs, or feeling your twin flame, twin souls energy? She can help guide you to final reunion, as she can read energy.
Chloe believes everything happens for a reason and you found Nancy, aka "Chloe" at 
Soulful Heart Readings
by no mistake.
"Book Your Reading With Chloe"
You were guided here because you are in the midst of this huge "Spiritual Awakening".  It is still affecting many individuals and this can be somewhat confusing.  Chloe would love the opportunity to guide you on your spiritual path.  She believes in God/Source/Universe/Divine, Angels, Archangels, Jesus, and The Holy Spirit. She does not judge anyone on their beliefs. She is Spiritual not Religious. She believes there are quotes in the Bible, that teach how to engage the enemy for Spiritual Warfare.    
 Her goal as your Spiritual Advisor is to guide you along your path, giving you the best possible information that she receives through Angels, Archangels and her Spiritual team.
It gives her great pleasure knowing she has helped someone find their path along their own Spiritual Journey.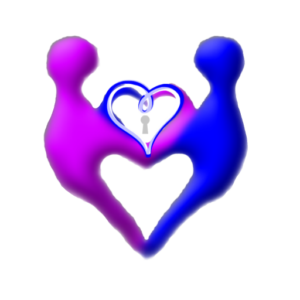 Please browse her site and read all the different options that she has available and how she can help you on your spiritual path.  She looks forward to meeting you and becoming your Spiritual Advisor.  Chloe is available to all Clients through email at anytime.
Its hard to believe it is already 2017, let alone that her website was published on June 6, 2013. A huge thank-you to everyone that has trusted her guidance on their journey. It's because of you that she is able to continue her mission to guide others.
"Soulful Heart Readings Mission Statement "
"Connect with Chloe at Facebook"
Blessings, Love and Light
Chloe