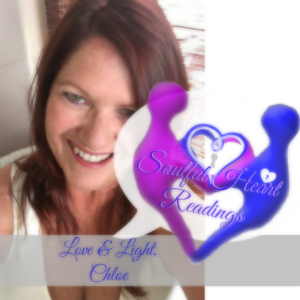 What to expect in one of my email readings.  


My email readings are detailed, accurate spiritual readings to bring you clarity.   I do not count characters in my readings.   I will pass along all spiritual messages that I receive.  My turn around is within 48 hours. If you interested in a relationship reading, I will need the name of the person, and the last time you've had contact with them.  If you are needing a quicker response  to your questions please schedule a 15 or 30 minute  private chat with me.   My private chats are normally  scheduled within the hour, for a time that is good for both of us.    Here is the link for booking a private chat reading:  Private Chat
Please keep an open mind and remember, Spirits bring forth information they feel you need to know and what will help you at that time.  Sometimes not all of the information I receive, is pertaining to your specific question but the information will be of  great value to you and will help guide you on  your journey.  
I offer EMAIL and CHAT readings:
1) GENERAL: This can cover, love (soul mates), career, life purpose, daily events, whats to come over the next few months.
2) TWIN FLAMES, TWIN SOULS: Information and tools to help you on your journey.
3) PAST LIFE: This can help you out in this lifetime to clear any karma and enhance blessings.
As soon as I receive your information and payment I will contact you to assure you, I have received your question and payment.   I will also inform you when I will be working on your reading and when you can expect to receive your reading.  My normal turn around time is within 48 hours.  Always remember nothing is 100% guaranteed as every person has free will.  I will guide you with the best choices that I see for you at this given time.
To receive your EMAIL READING
Click on the Corresponding BLUE ICON for the Email Reading you desire, it is a direct link to Pay Pal. There is a space to write your question, and please include your name, DOB. If you are wanting a general email reading, just inform me "General."   If you are wanting to know about a "Relationship" I would  like to have  that persons name, DOB and the last time you had contact with them.  
If you are looking to Chat click here, "Chat Reading"
or The Hourly Spiritual Guidance, click here "One on One Spiritual Guidance"
After receiving your email reading:
I would love you to leave honest feedback on either my testimonies page or in an email to me.  Sometimes the information you receive is not what you want to hear at that given time.  I only ask you keep an open mind when leaving your feedback.
Thank you and I look forward to guiding you on your journey. 
Blessings, Love, and Light   Chloe